Finding the right transitional housing can make a huge difference in your recovery if you're a man struggling with mental health issues. The stats show you're not alone – over 6 million men in the U.S. deal with depression each year, 3 million are affected by anxiety disorders, and schizophrenia impacts 3.5 million, with most cases in men diagnosed by age 30.
The path to wellness often starts with having a safe and supportive place to call home. Do your research and find transitional housing that meets your unique needs. You deserve an environment where you can thrive. Transitional housing provides temporary shelter so you can get back on your feet. But with so many options, how do you choose? Here are some things to consider:
Types of Transitional Housing for Men
When looking for transitional housing, you have a few options based on your needs and situation.
Halfway houses provide necessities like food, shelter, and support services to help you transition back into independent living. Many have on-site staff and curfews and require you to follow a structured program. This can be good if you need extra support and accountability.
Sober living homes also provide essentials but usually have fewer rules and restrictions. They focus on peer support and maintaining a substance-free environment. This may suit you if you want more autonomy but still need a supportive community.
Mental health housing is similar to sober living and focuses on helping individuals recover from mental health disorders that impacted their ability to live independently or manage their symptoms.
Renting a room or apartment gives you maximum independence. However, managing your place may be difficult if you're still stabilizing. Consider a roommate, counselor, or case manager to help you transition.
Temporary shelters offer short-term housing, often for up to 6 months. They aim to get you back on your feet through services like job and life skills training. Shelters typically have the fewest amenities but can be a good starting point if you need an immediate place to stay.
The key is finding a place that matches your needs and feels comfortable. Meet with organizations, ask questions, and decide what feels right. The road ahead won't always be easy, but with the right support system around you, you've got this! Stay focused on your progress and keep moving forward. There are brighter days ahead, my friend.
Read more: Understanding Why Your Mental Health Matters
Assess Your Needs: What Type of Transitional Housing Is Right for You?
The first thing to consider is your required level of assistance and supervision. Do you need help with daily tasks like cooking meals, managing medications, or handling finances? Or are you fairly independent and need a stable place to live temporarily? Transitional housing options range from minimal support to full residential care.
Independent living: For men who can live independently with limited support. Typically, private housing is where you are responsible for most daily tasks. Staff may provide referrals to local resources and check-ins.
Supportive housing: Supportive housing offers assistance for transportation, counseling, job training, and future housing. You maintain a level of independence but have support services on-site if needed.
Residential care: For men requiring more comprehensive assistance, residential housing support for daily activities, health monitoring, and medication management, but at a higher level of supervision and less independence.
Consider your current abilities and challenges to determine the right level of support for your situation. Don't hesitate to ask questions about the specific types of assistance and supervision provided at different transitional housing options. The more closely a program aligns with your needs, the greater your chance of success.
Length of Stay
Another important factor is how long you need housing. Some programs provide short-term housing for a few months up to a year. Others offer longer-term transitional housing for 1-2 years or more. If you're unsure how long you need, look for a program that allows flexible or extended stays or provides assistance finding permanent housing when ready.
The type of transitional housing and length of stay are personal decisions that depend on your unique situation and recovery needs. Think about where you are now and where you want to be, then find an option to help support you on your journey to independent living. The right choice can make all the difference in your success.
Location, Location, Location: Find Housing Near Essential Services
Finding transitional housing in an area with easy access to support services is key. Look for options near public transit, healthcare facilities, job opportunities, and other resources to help set you up for success.
Healthcare
Being close to doctors, therapists, clinics, and hospitals will make it easier to get the medical and mental healthcare you need during this critical time of transition. Don't overlook the importance of proximity to addiction treatment centers or rehab facilities if relevant to your situation.
Public Transit
Reliable transportation means getting to important appointments, running errands, looking for work, and staying connected to your support network. Check if the transitional housing location can access bus routes, trains, ride-sharing, or other transit options. Some facilities may even offer transportation assistance to residents.
Employment Support
Look for housing near workforce development organizations or nonprofits that can help with job training, placement, and coaching. Being in an area with many opportunities for employment, gigs, side hustles, or volunteer work gives you more chances to start earning an income and gain valuable experience.
Social Services
Transitional housing should have close connections to social services like food assistance, counseling, job placement, and financial support programs. See what specific resources they partner with and have relationships with. Proximity and collaboration with these services signify a facility invested in helping residents thrive.
Choosing a location for transitional housing with access to healthcare, public transit, job opportunities, and social services sets the stage for building a stable life after a crisis.
While the housing and amenities offered by the program are important, the surrounding available resources and ease of access can make or break your success. Do your research to find an option in an area with everything you need to get back on your feet.
Consider the Amenities: What Else Do You Need?
When choosing transitional housing, the amenities and features are important for your comfort and well-being.
Living Space
Look for housing options that provide adequate living space for your needs. Private or shared rooms, accessibility features if required, and secure storage space for your belongings are all things to consider. Having space to call home during this transition can help you feel more at ease.
Facilities
Check what facilities are available on-site for residents. Things like:
Laundry rooms: Being able to wash your clothes regularly is essential. Look for free or low-cost laundry options.
Kitchens: Whether private or communal, access to cooking facilities allows you to prepare your meals and maintain independence.
Recreation areas: Lounges, courtyards, or activity rooms provide opportunities for social interaction and leisure activities which support well-being and recovery.
Support Services
Transitional housing often provides additional support services for residents. See what programs are offered to assist you, such as:
Case management: Help create a plan to transition into permanent housing and address health, financial or social needs.
Counseling: Mental health and addiction support services benefit many people in transitional housing.
Life skills education: Learning opportunities to build skills for independent living may be available, e.g., budgeting, health, and nutrition.
Employment assistance: Help finding a job or education program to work towards financial stability and secure housing.
The features and support services offered in transitional housing can greatly impact your experience. Choosing a place that suits your needs will help you feel empowered and equip you with the resources to move on to more permanent housing.
Read more: What Is A Halfway House For Mental Health Called?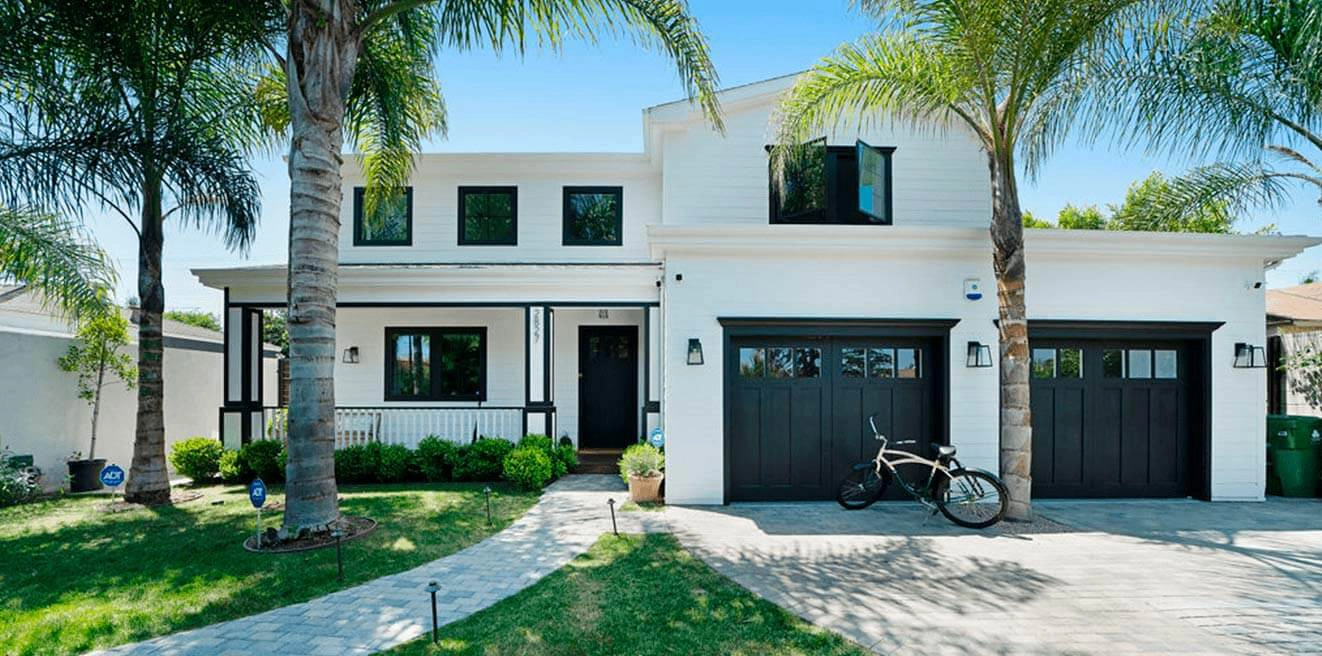 Riviera Recovery's Mental Health Housing
The most important thing to remember is that you don't have to go through this difficult transition alone. At Riviera Recovery, our caring staff is here to support you every step of the way. We understand how challenging it can be to leave behind unhealthy situations and environments for a better life. Call today, and one of our admissions members would be happy to speak with you over the phone for an initial consultation free of charge. They can walk you through your options, address any concerns, and help determine if our transitional housing program is right for you.